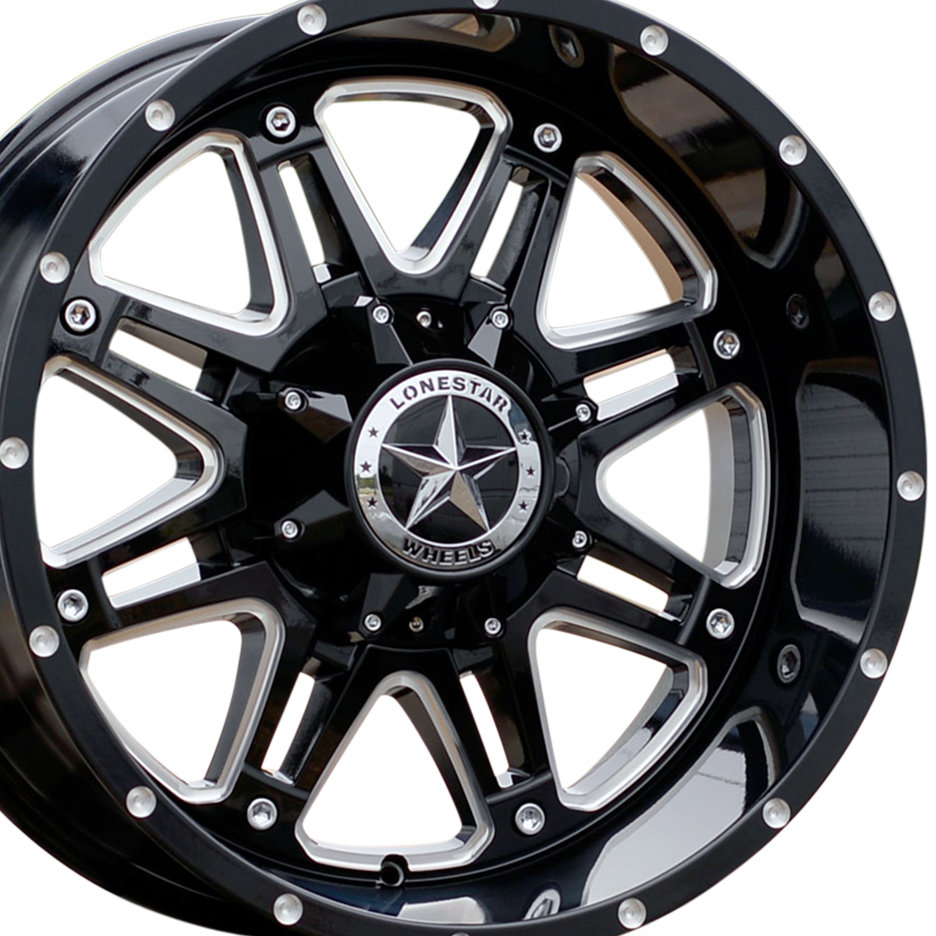 20x10 Gloss Black & Milled Lonestar Outlaw Wheels (4), 8x170mm, -25mm Offset
81500822M
Product Details
Gloss Black & Milled 20x10 Lonestar Outlaw Wheels for your F250 have a rugged offroad look with the huge deep dish. These 20 Inch Wheels feature a deep off-road lip. The 20" Rims feature a great price and Lonestar Wheels quality.

Size: 20x10
Finish: Gloss Black with Milled Accent holes & Milled Windows
Offset / Backspace: -25 mm / 4.5 Inches
PCD: 8x170mm
Centerbore: 125.2 mm
Lip Size: 4.9 Inches
Load Rating: 3200lbs
Free Mounting & Balancing of Tires when Selected - Call for Tires not listed.
Free Shipping with the Contiguous USA
Disclaimor: Please be aware that often larger wheels and tires may require a lift or level kit. Larger wheels and tires may effect handling & increase braking distance.
The products identified on this page can expose you to chemicals including lead, DEHP, and other chemicals which are known to the State of California to cause cancer and birth defects or other reproductive harm. For more information go to: www.P65Warnings.ca.gov
Save this product for later